Choopco™ — A Game for High Achievers (16Pcs)
$24.95

$24.95
Buy more than 1 and save 10% for the entire order.
---
---
Fast US Delivery.

Dispatch in 1-3 Days.

Easy 30 Days Return.

Secure Payment.
---
A Jenga-like Game That Challenges Your Child to Analyze, Improve & React
Combining playtime with education is a fun way for kids to learn. So what better way to do that than the Stackrobat set?
Learn to embrace, identify, and correct mistakes
Develop a love for challenges
Improves focus and determination
Makes learning fun and enjoyable
Bring out the Genius in Your Little One
Kids would never miss anything for a fun Jenga-like stacking challenge. Stackrobats combines both fun and learning into one playful educational set.
Benefits for Brilliant Brains:
Multiple ways to play, full of fun, kids will love it!!!
Stacking.
Dominoes.
Bowling.
Cross the "Tunnel".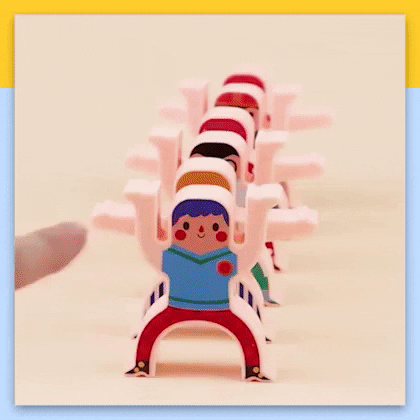 Play, Learn, and Grow Together:
"Let's see how high you can stack them!"
"Make a Stackrobat domino!"
"Stack them all as fast as you can!"
"Make a pyramid and place the clown Stackrobat at the top!"
Kids learn an enormous amount through their imagination and it is a play that pulls together the logical and creative parts of their brains.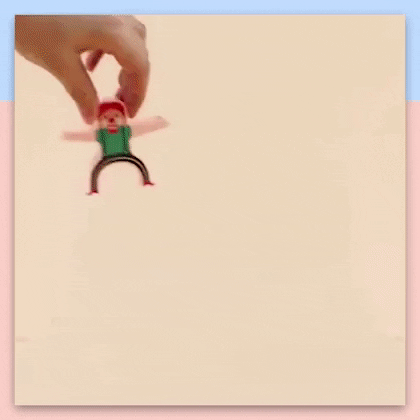 Turn Your Kids into High Achievers
Stackrobats encourage analytical thinking amongst your little ones. Kids pick up problem-solving skills when they analyze what went wrong with their toppled stack and create ways to make the perfect stack happen.
Just watch your child fiddle with the Stackrobat and stack seemingly impossible structures right in front of you!
Perfect for kids of all ages and is a surefire entertaining way to encourage your little ones to achieve more.
---